We are always interested in purchasing land or timber. Please contact us for a prompt response. Our contact information is shown.
Our affiliated entity, R&R Tierra Partnership, www.rrtierra.com, is always searching for new real estate acquisitions, such as, rural property, acreage, farms, ranches, country real estate, investment properties, farmland, forestland, timberland, large tracts, agriculture land, recreational land, estate liquidations, and other types of land.
Our affiliated entity, Asbestos Liability Redemption Trust, acquires land to redevelop, such as, Brownfield sites, Brownfields land, redevelopment land, environmental land, Brownfield redevelopments, abandoned land.. panamacontadora@yahoo.com
TYPICAL TIMBER CRUISE OR MANAGEMENT PLAN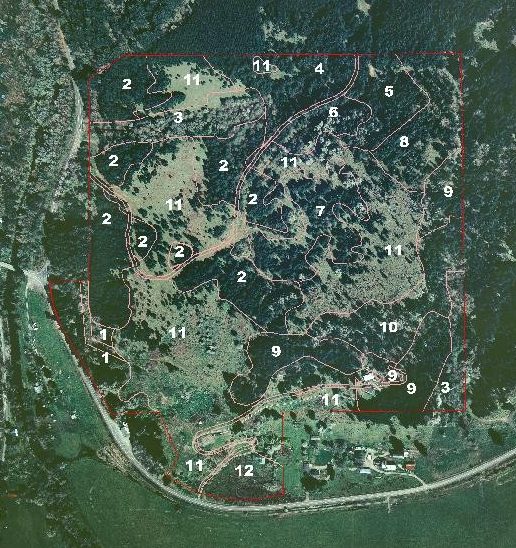 FREE CONSULTATION AND VALUE ESTIMATES
ADVANCED LAND AND TIMBER
POST OFFICE BOX 90936
HOUSTON TX 77290
713-429-5219
318-797-7453
972-480-5220
FAX: 206-333-1301
We are actively seeking acquisitions in the following Texas counties: Anderson County, Angelina County, Austin County, Bowie County, Camp County, Cass County, Chambers County, Cherokee County, Delta County, Fort Bend County, Gregg County, Grimes County, Hardin County, Harris County, Harrison County, Hopkins County, Houston County, Jasper County, Jefferson County, Lamar County, Lee County, Leon County, Liberty County, Limestone County, Madison County, Marion County, Milam County, Montgomery County, Morris County, Nacogdoches County, Newton County, Orange County, Panola County, Polk County, Rains County, Red River County, Rusk County, Sabine County, San Augustine County, Shelby County, Smith County, Titus County, Trinity County, Tyler County, Upshur County, Van Zandt County, Walker County, Waller County, Washington County, Wood County.
We are actively seeking acquisitions in the following Louisiana Parishes: St Tammany Parish, Livingston Parish, Washington Parish, Rapides Parish, Calcasieu Parish, Vernon Parish, Caddo Parish, Ouachita Parish, Bossier Parish, Cameron Parish, Lincoln Parish, Jackson Parish, Union Parish, St Landry Parish, Sabine Parish, Bienville Parish, Webster Parish, Allen Parish, Franklin Parish, DeSoto Parish, Grant Parish, Claiborne Parish, Richland Parish, Caldwell Parish, West Feliciana Parish, Evangeline Parish, Winn Parish, Acadia Parish, Concordia Parish, Avoyelles Parish, Beauregard Parish, Natchitoches Parish, La Salle Parish, Red River Parish, and Pointe Coupee Parish.
We are actively seeking acquisitions in the following Arkansas Counties: Washington County, Madison County, Crawford County, Sebastian County, Scott County, Hempstead County, Nevada County, Miller County, Montgomery County, Lafayette County, Columbia County, Union County, Ouachita County, Calhoun County, Bradley County, Franklin County, Perry County, Pope County, Newton County, Garland County, Van Buren County, Cleburne County, Johnson County, Woodruff County, Lonoke County, Jefferson County, Grant County, Conway County, Sharp County, Saline County, Clark County, Dallas County, Cleveland County, Little River County, and Yell County.
We are actively seeking acquisitions in the following Oklahoma Counties: Adair County, Atkoa County, Choctaw County, Coal County, Creek County, Hughes County, LeFlore County, McCurtain County, McIntosh County, Pittsburg County, Sequoyah County.
LAND USE TYPES COVERED IN THIS WEBSITE: timber, timberland, forestland, forest, cut-over, vacant, flood plain, environmental, ranch, undeveloped, commercial, residential, agriculture, agricultural, cotton, subdivision, timber, timberland, wooded land, woodland, farm.
SERVICES, CATEGORIES, AND DIRECTORIES AVAILABLE THROUGH THIS WEBSITE: timber appraisals, sales, timber marking, forestry plans, timber management, forestry services, sell timberland, acquisitions, sellers, cash buyers, loggers, acreage, land purchasers, land buyers, land-sellers, acquisitions, referrals, timber harvesting, investment, capital, funds, purchasers of land, land purchasers, land buyers, cash offer, acquire land, foresters, land management, timberland, forestry consultants, land for sale, farm for sale, land, farm, real estate, timber, timberland, forestland, undeveloped, commercial, residential, agriculture, agricultural, standing timber, foresters, thinning, woodlands, land clearing, landowner services, timber harvesting, management plan, sawlogs, conservation, deforestation, consulting foresters, procurement, prospectuses, bid package, pulpwood, felling, sawmills, land management, yellow pine, longleaf pine, spruce pine, pine plantation, loblolly pine, red pine, white pine, loggers, hardwood, pine, softwood, auction, sealed bids, negotiated sales, timber appraisals, sales, timber marking, forestry plans, timber management, timber land, wooded land, forestry services, sell timberland, acquisitions, sellers, land, buyers, loggers, acreage, woodland, farm purchasers, owners, landowners, landbuyers, land-sellers, acquisitions, referrals, timber harvesting, land buyers, offer cash, buy property, acquire, acquire, own, sell, foresters, land management, timber buysr, timber buyers, timberland, forestry consulting, land for sale, farm for sale, land, farm, real estate, timber, timberland, forestland, forest, advertise, property, ranch, soil, improvement, acre, crop, livestock, agriculture, agricultural, subdivision, buyers, sellers. cash buyers,